The Summit Craft Bottle Shop and Taproom, or simply "Summit" as the locals know it, opened its doors in downtown Mount Holly on November 28th, 2018. It quickly became a staple in the community, attracting from all around to sample an impressive rotating collection of the region's best craft beers and wines in a welcoming and cozy environment. This isn't your average bottle shop where you pop in and out with a run of the mill six pack. This is a hand selected variety, specifically designed to showcase the very best craft brews to be found in the Carolinas and beyond. This is where you go to truly experience local flavors and walk away with a newfound appreciation for the area's growing craft beer industry. To say there is something for everyone would be an understatement. You'll never leave disappointed, as there's always something new to love.
Mount Holly's own taproom and bottle shop!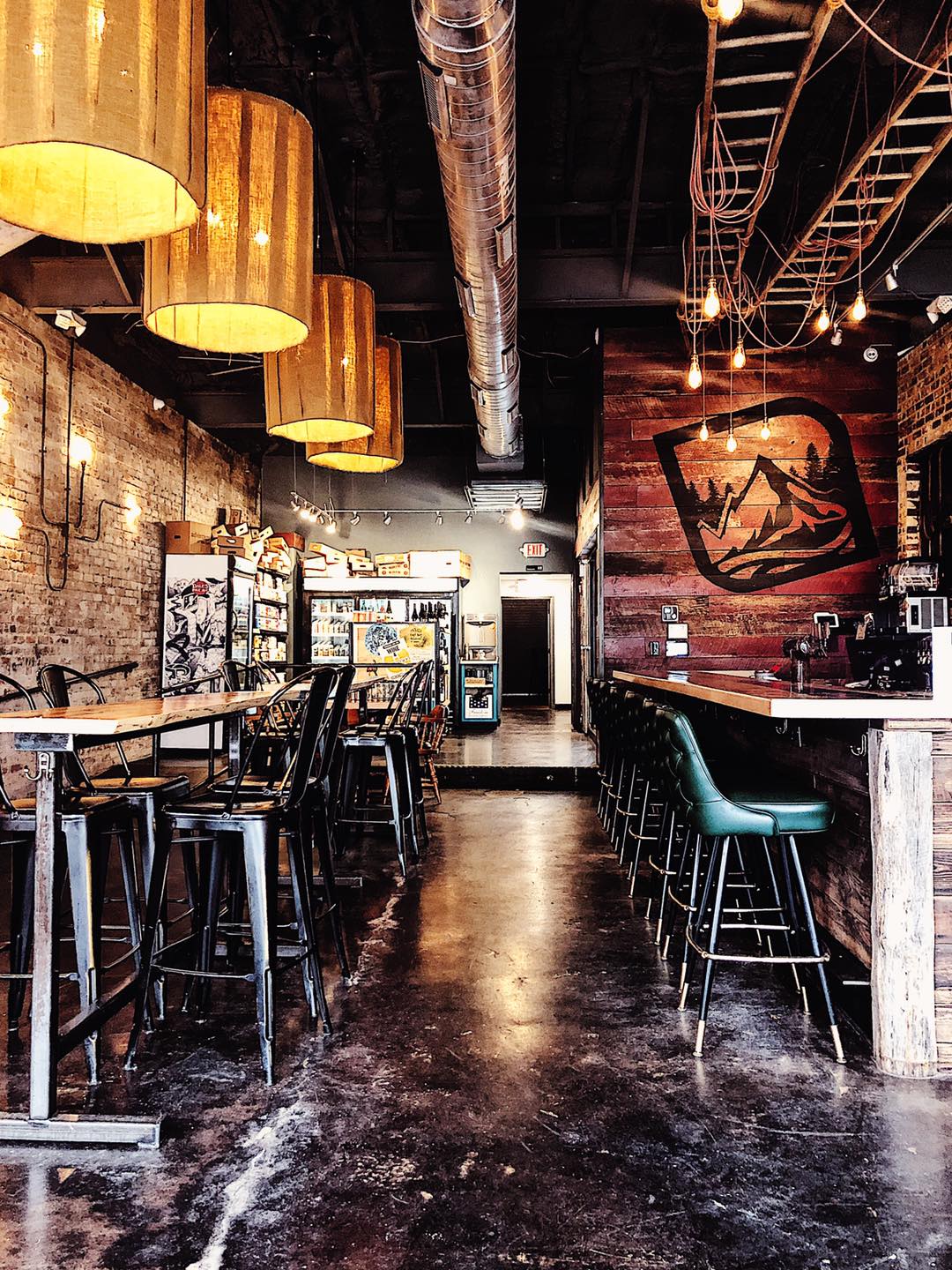 The curator and mastermind behind this impressive collection is Mount Holly's very own Jonathan Todd. Like many, Jonathan followed a traditional path, working his way up the corporate ladder. Jonathan's role managing clients all across US gave him the unique opportunity to gain firsthand knowledge about what people really want in life. It turns out, we all just want to take a break now and then, catch our breath, and relax with our friends. Jonathan knew exactly what to do. With renewed purpose, he set out to create a space for people to come together in a cozy environment. And what says "self-care" more than sipping the  perfect beer, surrounded by your favorite people. He left his job, sold his homes, and returned to his roots. Leveraging the knowledge he gained in corporate America, Jonathan spent the next 16 months planning, researching, and designing what would become the area's go-to oasis. His friends and family joined together in support of this dream, helping him craft it into a reality. A short time later, the Summit was born of that spirit of comradery.
A good bartender is worth its weight in gold, but ours really raise the bar. The Staff here at Summit will become your new best friends, calling on all of their knowledge and wisdom to help you find the perfect refreshment for your day. Our wizard like "Beeristas" if you will, know craft beer inside and out. With 24 rotating craft beers and 4 wines on tap, they will help you find something you'll love. Theses magical beings will even let you try a sample before you buy it! If drafts aren't your thing, there are over 300 different beers and wines for sale for you to enjoy here or take home.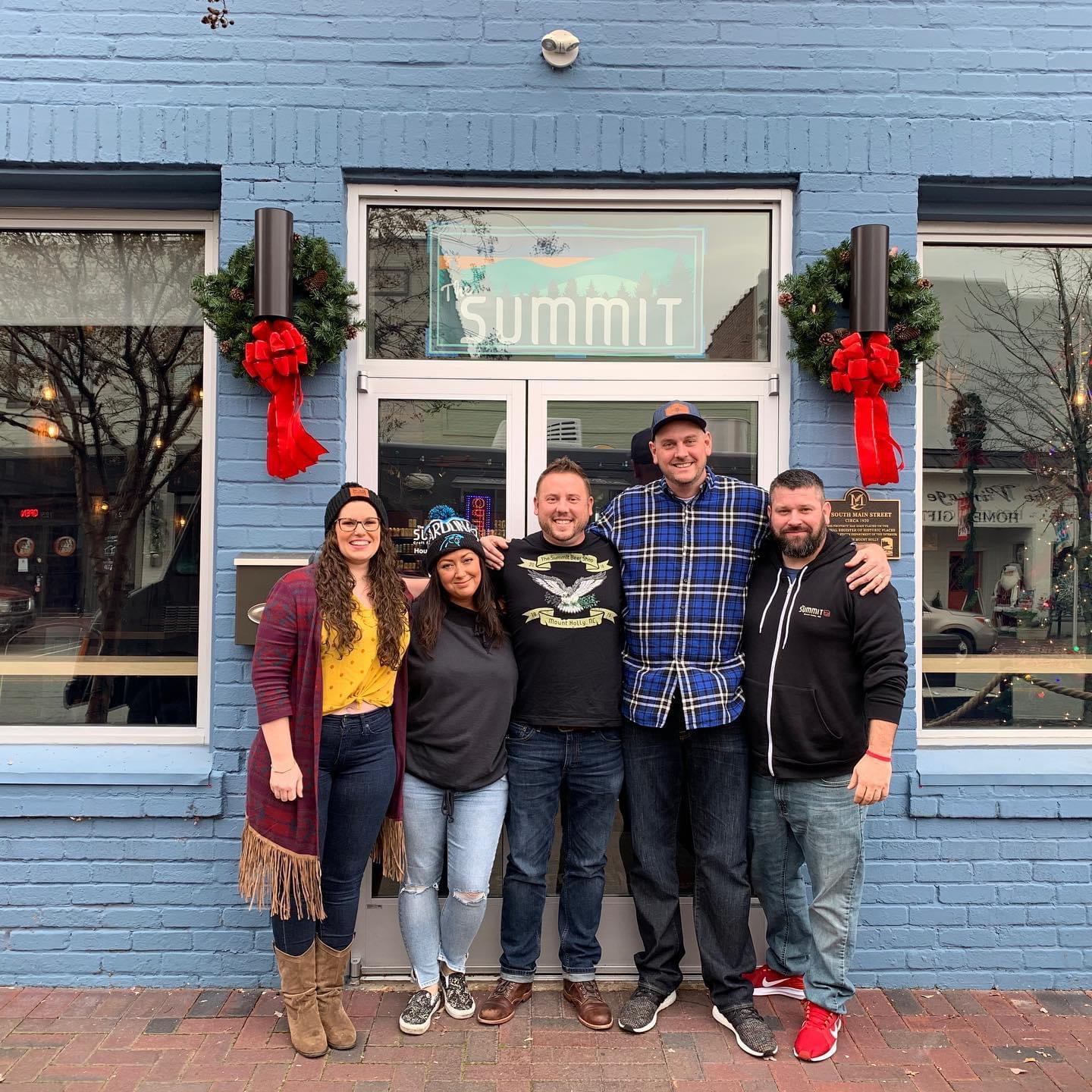 Cheers!

You deserve a time out. Make yourself a priority and let us make
The Summit your new hang out. Bring a friend and leave with some new ones.
Where to find us
122 S Main Street Mount Holly, NC 28120
come kick it
Mon: 3:00pm to 9:00pm
Tues – Thurs: 12:00pm to 10:00pm
Fri – Sat: 12:00pm to 12:00am
Sun: 1:00pm to 7:00pm
If you have any questions or concerns about The Summit Beer Shop, feel free to fill out the contact form and someone will be in touch with you.